Cloud e on-premise si parlano con Google Network Connectivity Center
Il nuovo servizio di Google Cloud permette di creare, gestire e collegare fra loro risorse di diverso tipo all'interno di ambienti IT ibridi e complessi.
Pubblicato il 24 marzo 2021 da Redazione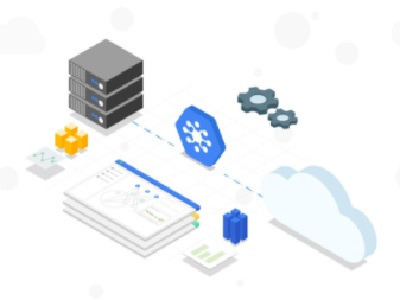 Google sforna una novità per il cloud, o meglio per gli ambienti IT compositi e ibridi, fatti di data center on-premise e risorse esternalizzate. Si chiama Network Connectivity Center ed è un nuovo strumento che permette di creare, collegare fra loro e amministrare reti eterogenee, utilizzando un'unica console gestionale. Diversi i vantaggi: il lavoro degli amministratori di rete si velocizza e si semplifica, e diventa possibile distribuire in modo coerente regole di accesso alle reti, policy e altre servizi, a prescindere dalla collocazione fisica delle applicazioni e degli utenti. Di riflesso, le aziende possono impiegare meno risorse lavorative dedicate a queste attività, e dunque risparmiare.
Con il Network Connectivity Center è anche possibile connettere all'ambiente di cloud ibrido delle Vpn, dei network esterni, router di terze parti e reti Sd-Wan (Software-Defined Wan). Il servizio poggia sulla infrastruttura dei data center della società di Mountain View e può essere fruito direttamente dal Google Cloud o attraverso operatori partner.
Quest'ultima aggiunta all'offerta di Google può lavorare in tandem con il Network Intelligence Center, piattaforma lanciata nel 2019 e deputata ad attività di monitoraggio, verifica e ottimizzazione delle reti. E non è tutto: il Network Connectivity Center rafforza ed estende la collaborazione fra Google e Cisco avviata un anno fa con il lancio di Cisco SD-WAN Cloud Hub with Google Cloud.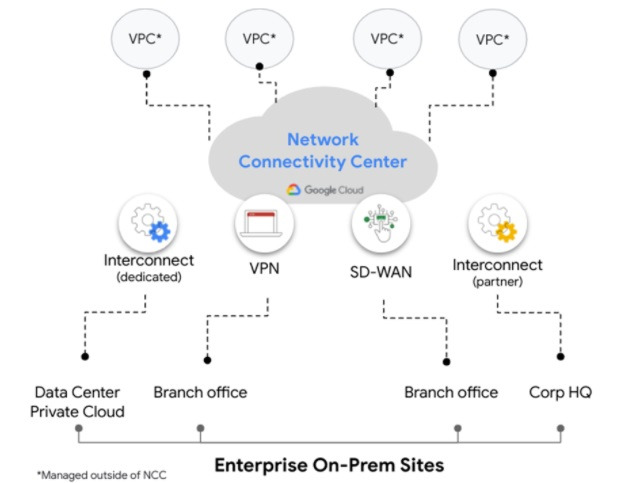 Quest'ultimo strumento può essere usato insieme al Network Connectivity Center per connettere al cloud i siti periferici (branch) e i data center on-premise, sfruttando le elevate prestazioni e la presenza globale dell'infrastruttura di Google. A detta di Cisco la "fase due" del lancio di Cisco SD-WAN Cloud Hub with Google Cloud consentirà una integrazione e uno scambio di dati a distanza, in tempo reale, con le applicazioni multi-cloud di Google. Per i dettagli tecnici della nuova soluzione vi rimandiamo alla pagina dedicata al Network Connectivity Center di Google.